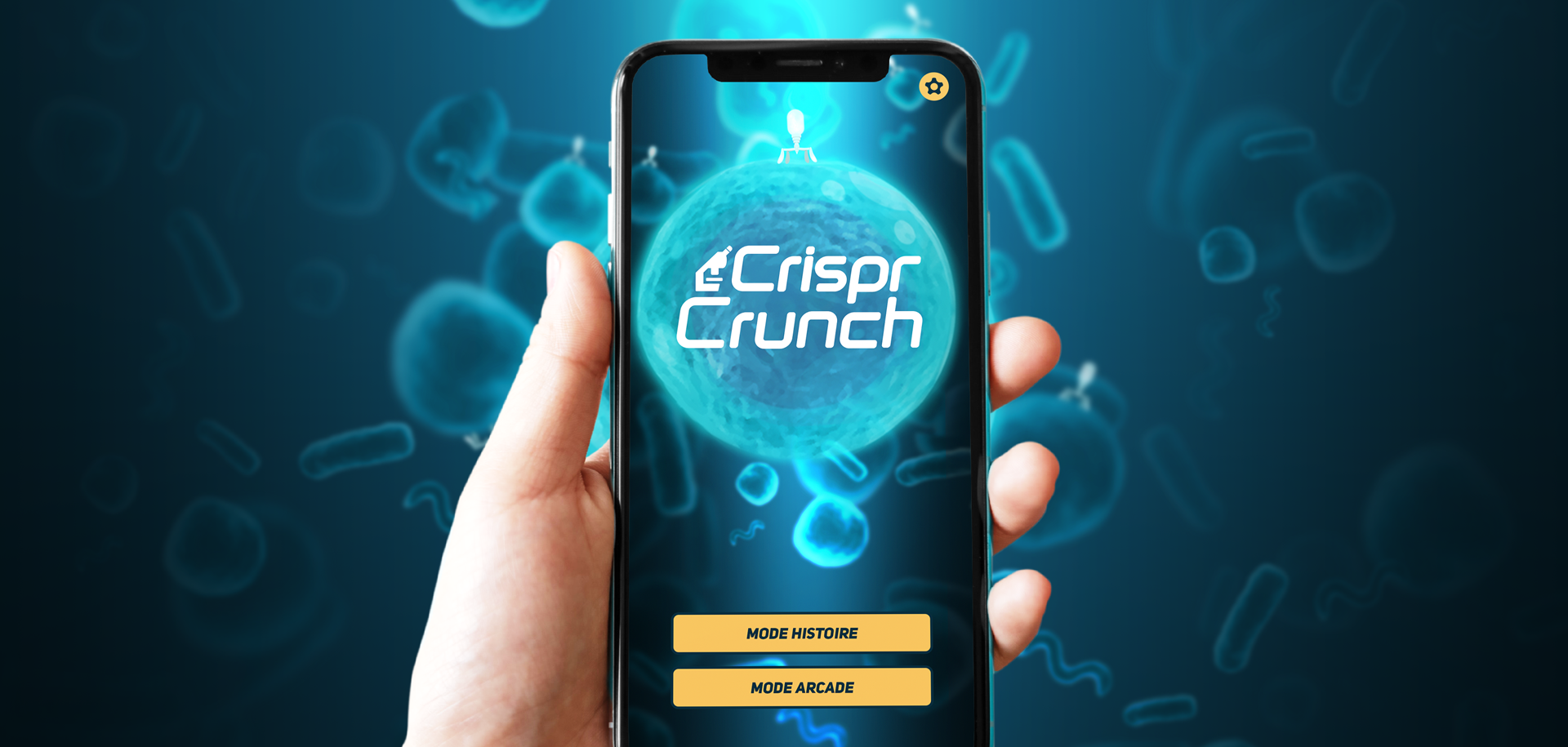 Tired of viruses? This is your chance to get even!
Defend your bacteria against the waves of viruses that attack them, by matching their DNA sequences.
CRISPR Crunch is a free mobile game that immerses you in the wonderful world of microbiology.
The gameplay combines familiar tile matching mechanics with an innovative scientific setting and story.
Scientists have recently discovered a new technique for modifying DNA. This technique, called CRISPR, allows them to cut and paste genes into specific places in the DNA sequence.
But scientists didn't invent CRISPR from scratch, they discovered it! How does CRISPR work, how did it evolve, and how can scientists use it to change the course of humanity?

That's exactly what you'll learn when you play CRISPR Crunch.
Viruses inject their DNA into the cells they encounter. Usually, the unsuspecting cell reproduces the virus' DNA instead of its own.
Eventually, the copies of the virus completely overwhelm the cell!
But that's where CRISPR comes in...
It all starts with a virus...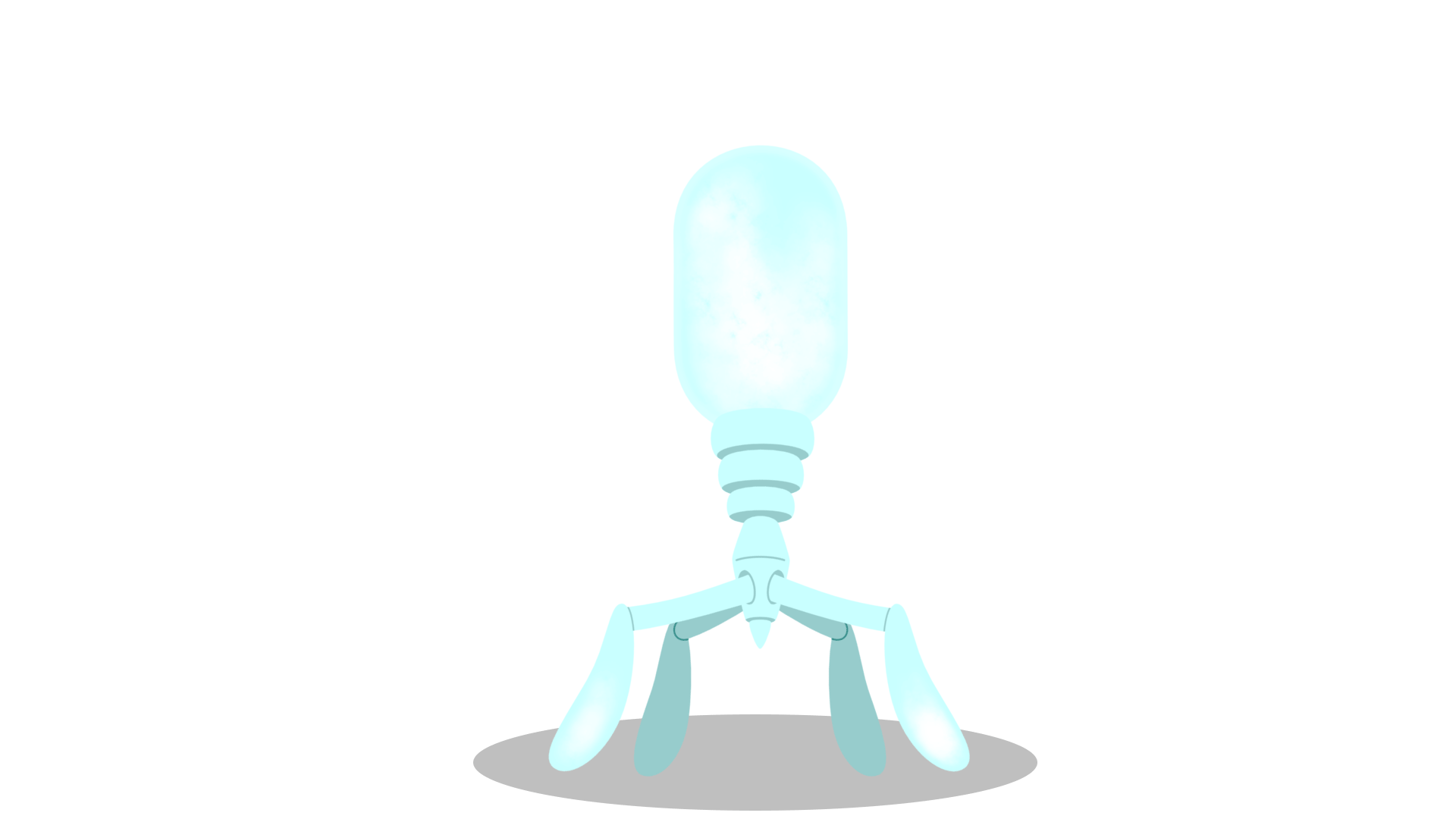 The CRISPR system can recognize virus-specific DNA sequences and destroy them. In this game, that's your job! But don't worry, gene editing has never been easier! Simply draw a path on a grid of hexagonal DNA tiles to create a DNA sequence. If you can match the DNA of the attacking virus in time, you destroy the virus and keep your bacteria happy.
Unique and addictive levels
It only takes a minute to learn CRISPR Crunch, but a variety of levels are generated to give you endless possibilities.
Quick, find the sequence before it hits and reaches the heart of the cell!
In these levels, solve the long sequences in one or more times. Relax, you have time...
Unique challenges that put you to the test.
Many bonuses are at your disposal to advance in the game. Win them in all levels and especially in the Zen levels to score as many points as possible!
This game was developed in collaboration with Jake Wintermute, Université Paris Cité, Inserm, System Engineering and Evolution Dynamics, Learning Planet Institute (formerly Center for Research and Interdisciplinarity), Paris, France
| | |
| --- | --- |
| Programming | Camille Abella |
| | Benjamin Pleutin |
| | Florian Boyer |
| Game Design | Jesse Himmelstein |
| | Grégoire Francisco |
| Graphic Design | Naëlane Lefebvre Thillier |
| | Nawel Benrhannou |
| | Mathieu Lim |
| Animation | Dilane Kerfanto |
| Motion Design | Anthony Bastide |
| Science | Jake Wintermute |
| Sound Design | Jean-Baptiste Mar |
| Creative Direction | Jean-Christophe Letraublon |
| | Thiebault Courot |
| QA | Ilyes Khamassi |
| | Eliot Marechal |
| | Cédrik Saint-Germain |
| Project Lead | Raphaël Dallery |
Ask us how we can help you make your video game!
We can accompany you from the idea phase all through the development of your game.

News around video games and marketing.