This was a holiday-themed event video game created in just under 1 month for Edenred, as a fun alternative to the usual event card.
The game invites players to clean the ocean of plastic and other waste. The game was available for two months during which time Edenred committed to making a donation to an NGO specializing in ocean cleanup according to the total score achieved by players at the end of the operation.
Inspired by classic arcade games as well as mobile cleaning games, Edenred Boat Quest offers a simple collection gameplay with a progressive increase in difficulty. Some game sessions last about 5 to 10 minutes, but players would keep going at it to beat the high score!
The steps involved in creating a marketing game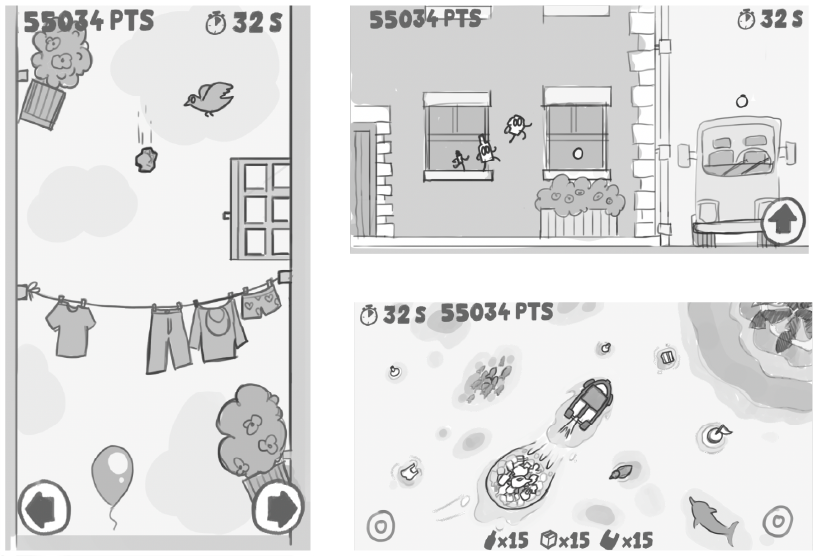 Making concept art to illustrate our proof of concept and its gameplay.
02 - Prototyping the game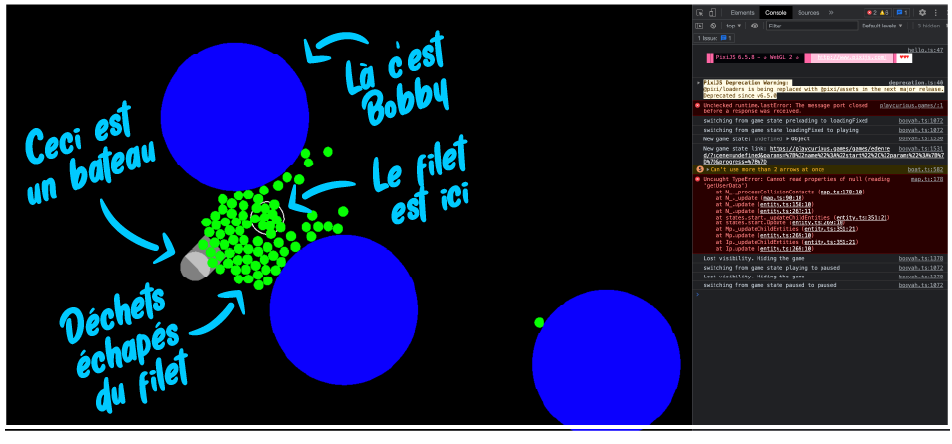 Creation of a lightweight prototype to test the raw gameplay with basic graphics. Adding a physics module to play with the collision of the boat on the obstacles as well as the movement of the net. The prototype must be fun enough to want to play with, even if it looks basic!
03 - Creating the graphical assets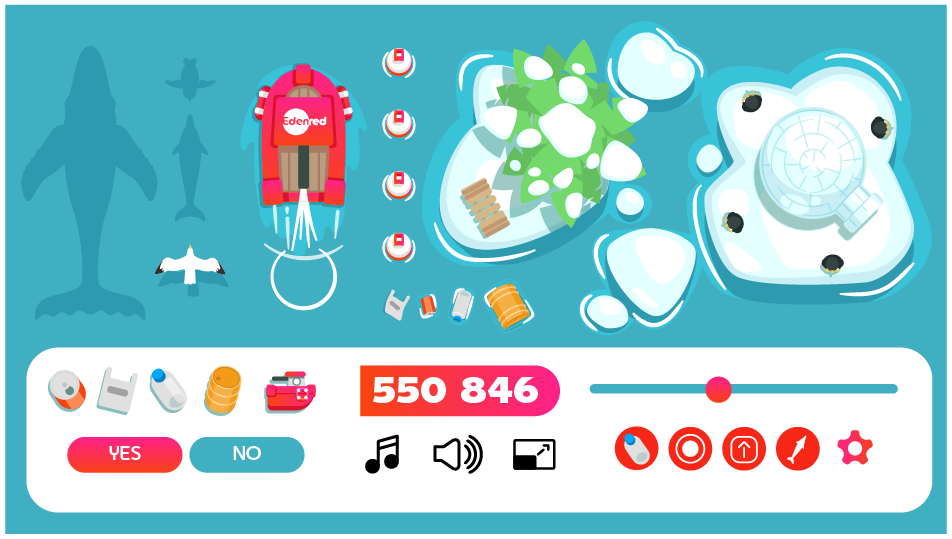 Development of the graphical elements of the video game. Once the designs are validated by the client, we take care of animating the main graphical elements. The sound design and the music are also done in parallel with the graphic design.
04 - Integration of the art & audio into the prototype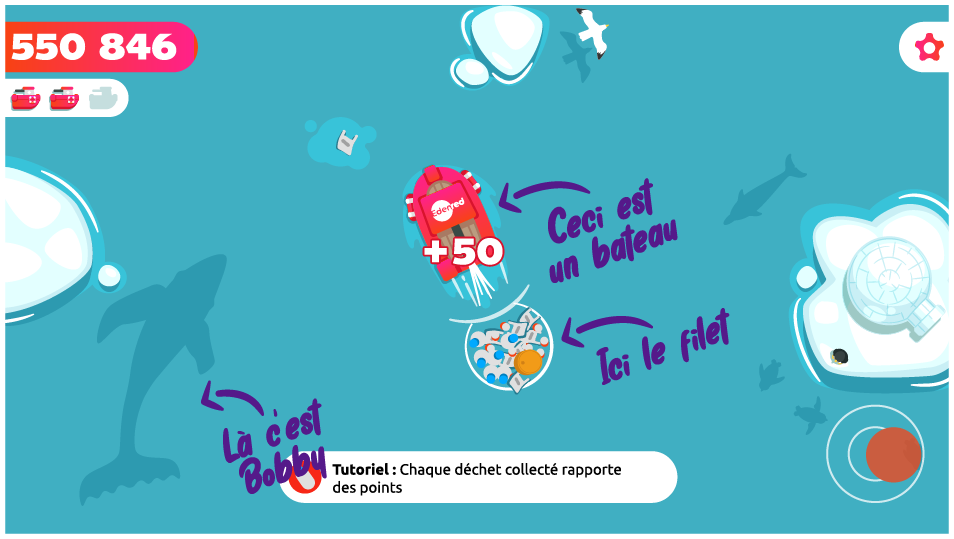 This is where the graphics and sounds of the game are implemented. After a few rounds of quality control and polish, we fix the bugs and we finally deliver a functional product ready to install on the client's servers. It's ready to play! 
After two months we gathered some really interesting data about the game! Following Edenred's suggestion, we even made a dashboard so that all the important data could be centralised on one page, this was done to analyse KPIs to measure the success of this venture.
Ask us how we can help you make your video game!
We can accompany you from the idea phase all through the development of your game.

News around video games and marketing.